VAISSI'S BRANDED, DELICIOUS VEGETARIAN AND MEAT CABBAGE ROLLS
We make fresh and frozen cabbage rolls for the food industry with different vegetarian and meat fillings and using a variety of recipes.
Cabbage rolls manufactured by the Vaissi family business are mostly enjoyed at Finnish tables.
Our new vegetarian cabbage rolls are rich in protein and fibres. They are the perfect answer for today's needs.
It's healthy and delicious food designed to make you feel better!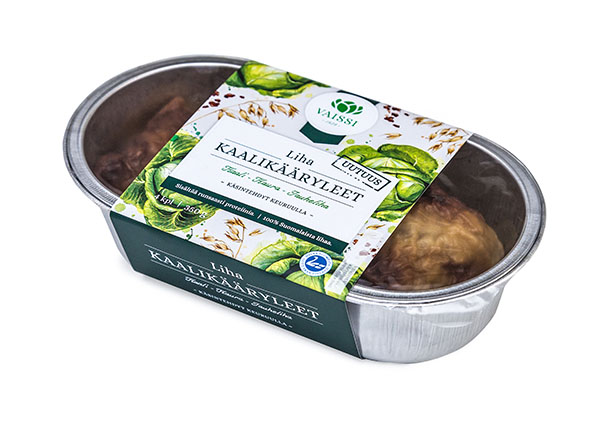 THESE BEAUTIFUL CABBAGE ROLLS…
…have been hand rolled in Keuruu, Central Finland, at the Vaissi Farm that dates back to 1892. We at Vaissi love to bring you food made by hand from Finnish ingredients. It's clean, it's nutritious, but more than anything, it's delicious.
Find out more about Vaissi on our website, Facebook or Instagram. There you can read the story of cabbage from field to fork and many more lovely facts about cabbage.
#vaissioy #wearevaissi #fromfieldtofork